Custom-built, affordable integrations for your operational needs.
Cloudcon was founded to help overwhelmed businesses improve their operational efficiency by reducing their administrative load.
We were born to bring paper-based systems into a consolidated platform, creating customised software solutions that are easy to install, use and understand.
Our customer-centric focus means that while we're working on the innovation to meet your specific requirements, we're going to make sure you have the best possible experience engaging with us. Our aim is to make the entire process less challenging and more enjoyable.
Delivering the best possible experience
A customer-centric focus
Australian owned and operated
International client and project experience
On-site and online support available seven days a week

Why Cloudcon?
Choosing software to solve your administrative and process flows can be daunting. Here's a few reasons you'll want to work with us.
Experienced
You want both exceptional technical skills and industry experience. Our core team has worked on-site and inhouse so understands who needs information from where, and what data needs to be available, when.
Trustworthy
When we first meet, you're going to get excited about all the possibilities of digital integration. Our role is to curb some of that enthusiasm during planning, so you don't become overwhelmed during implementation.
Intelligent
Intelligence isn't just knowing about the latest widget. It's being able to see 10 steps ahead to create a system that grows with you over the next 10 years. Understanding change isn't always easy. Some need time and support to adjust.
Knowledgeable
We love technology and we stay on top of the latest trends and development so we can provide you with the best possible advice.
Professional
Working with businesses in the construction industry, we understand the importance of delivering on time and on budget. We get it. We do it.
Approachable
Our friendly team recognises that not everyone loves technology as we do. So, we'll happily explain each stage of the project in terms you'll understand, until you understand it. No matter how often you need it.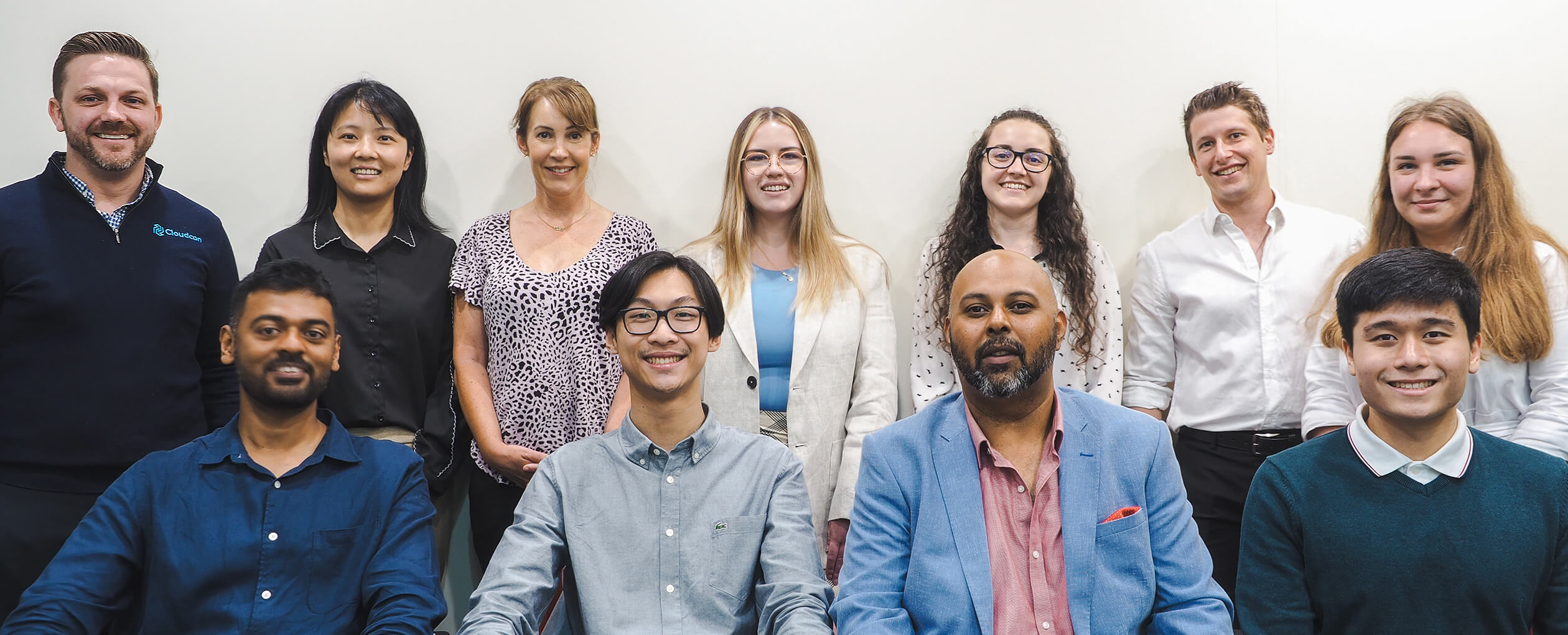 Who we are
Cloudcon is a dynamic team of developers and designers with great ideas and solutions for even the most complex of businesses.
After working 10 years in the construction industry, Cloudcon's owner Chris van Enk realised how much time was spent accessing, reporting and capturing data, only for it to be inaccurate or inaccessible when needed.
Get to know us
We take care in selecting your project team to make sure they have both the technical and personal skills to get the job done to meet everyone's expectations.
Cloudcon have continued to work with us to design and implement a perfect fit for our company. Their innovative features have helped us reduce our administration time, so we can focus on core business operations.

Tom Daly
Managing Director, Australian Civil Solutions
Want to partner with us?
We'll happily walk you through a demonstration so you can see Cloudcon at work.