Cloudcon helps civil, enterprise and rental organisations to streamline their operations with affordable, custom-built software that saves you time, resources and money.
Our digital integrations provide first-class usability and functionality to a global market that wants industry-focused solutions, not off-the-shelf packages.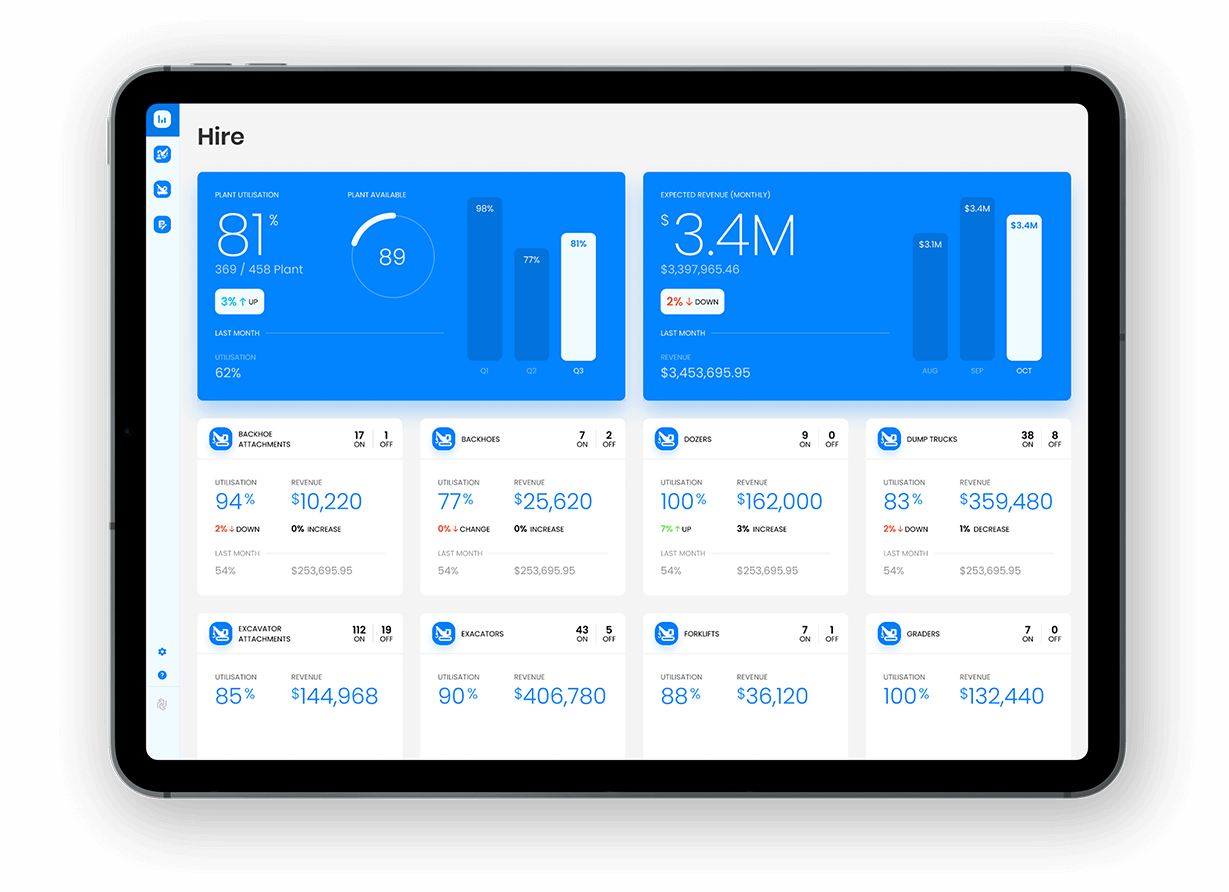 Cloudcon's all-in-one software solutions are customised to suit your business.
Our digital integrations are designed to work within your current environment, streamlining your operations for a more efficient business.
You may be moving from a paper-based system to a digital one. Or wanting a new system to consolidate platforms.
Whatever your requirements, whatever the size of the organisation, Cloudcon's aim is to design software that improves your administrative processes so you can focus on delivering your core operations.
Cloudcon Software
How we help
How we work
Cloudcon's all-in-one software solutions start with an existing framework that is then built upon with prescribed modules and custom-designed integrations, to provide a quicker, simpler build.
This ready-built framework is one of the secrets to Cloudcon's success as it saves you time and money during the design and implementation phases. It reduces the time it takes to go live with your project by up to 35%, including market research and end to end testing.
The software is designed to be intuitive (even when customised), so that the entry point for understanding is quite low and easy for your nominated champion to teach to your team.
Cloudcon's mission is to provide the best service in the industry, so your software installation also includes:
Ongoing support from our Australian team by phone, email or online.
Available from 7am – 7pm (AEST), seven days a week.
As much on-site presence as needed to help ease a smooth implementation*
Access to a comprehensive database of core learnings and articles for reference and teaching purposes.
Three support options available for Enterprise clients.
Demonstration environment and live look during development to get team aligned.
Fixed priced cost that includes ongoing maintenance and minor upgrades.
* Travel and work restrictions withstanding
Want to see how Cloudcon can help transform your business?
Book an obligation-free demonstration today.
Frequently asked questions…
We are a complex business with different offerings including plant and equipment hire. Can your software report on all aspects of our business?

This is probably our most asked FAQ! And we love a complex situation.

During the planning and design phases, we can look at all aspects of your business, including how other revenue streams are integrated.

Then we identify and design a system to fit your requirements. As we develop the software in-house, we can deliver a system that will capture and automate all your various business needs.
Do you only provide cloud-based systems?

Yes. Cloudcon Software is a cloud-based SAAS (service as a software) platform.

This means your software is kept current with updates from your third-party integration partners, as well as the latest advances in digital technology.
Will your software integrate with our accounting and HR packages?

Cloudcon's Software can provide direct integration with all major accounting and human resources packages allowing you to create and send dockets, manage timesheets and invoice directly from one platform.

Cloudcon's bespoke Enterprise Bargaining Award (EBA) interpreter means once payment rules are created, the system will automatically process dockets and/or timesheets at each applicable award rate.