Construction and project management software for people, project and productivity efficiency.
Need a better system to schedule and track personnel?
Wish you had daily data to better manage project costs?
Are project claims costing you too much time and money to submit?
Cloudcon Civil Software builds construction and project management software to automate workflows in key areas of your business, so you work smarter, not harder.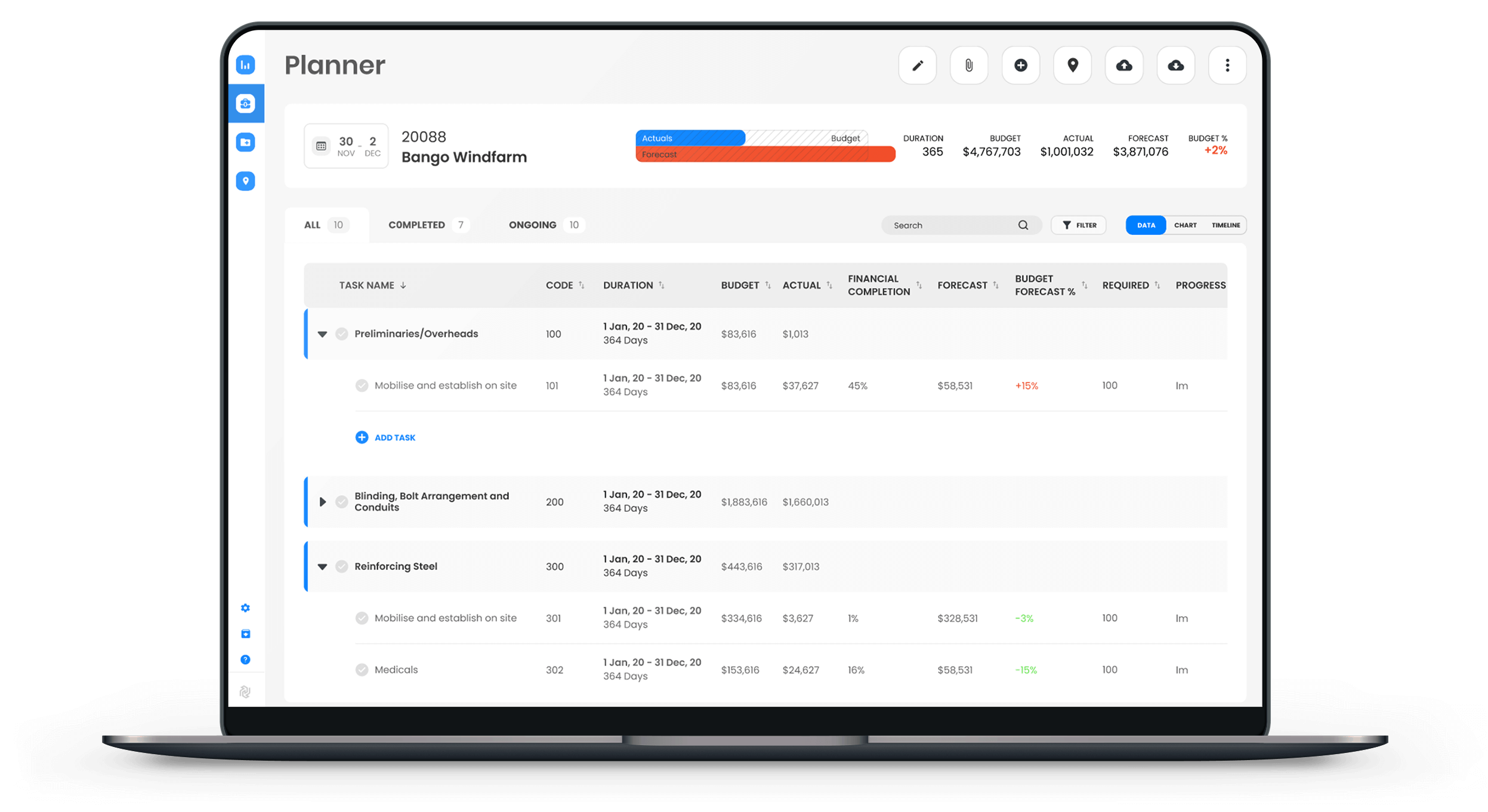 Keep your projects running on time and to budget with fast and accurate information.
Digitally integrate key areas of your organisation for a more profitable business:
Save time by reducing data entry errors
Save money by removing inefficient double-handling
Reduce risk by eliminating ineffective report production with out-of-date data.
Cloudcon software
Comprehensive platform features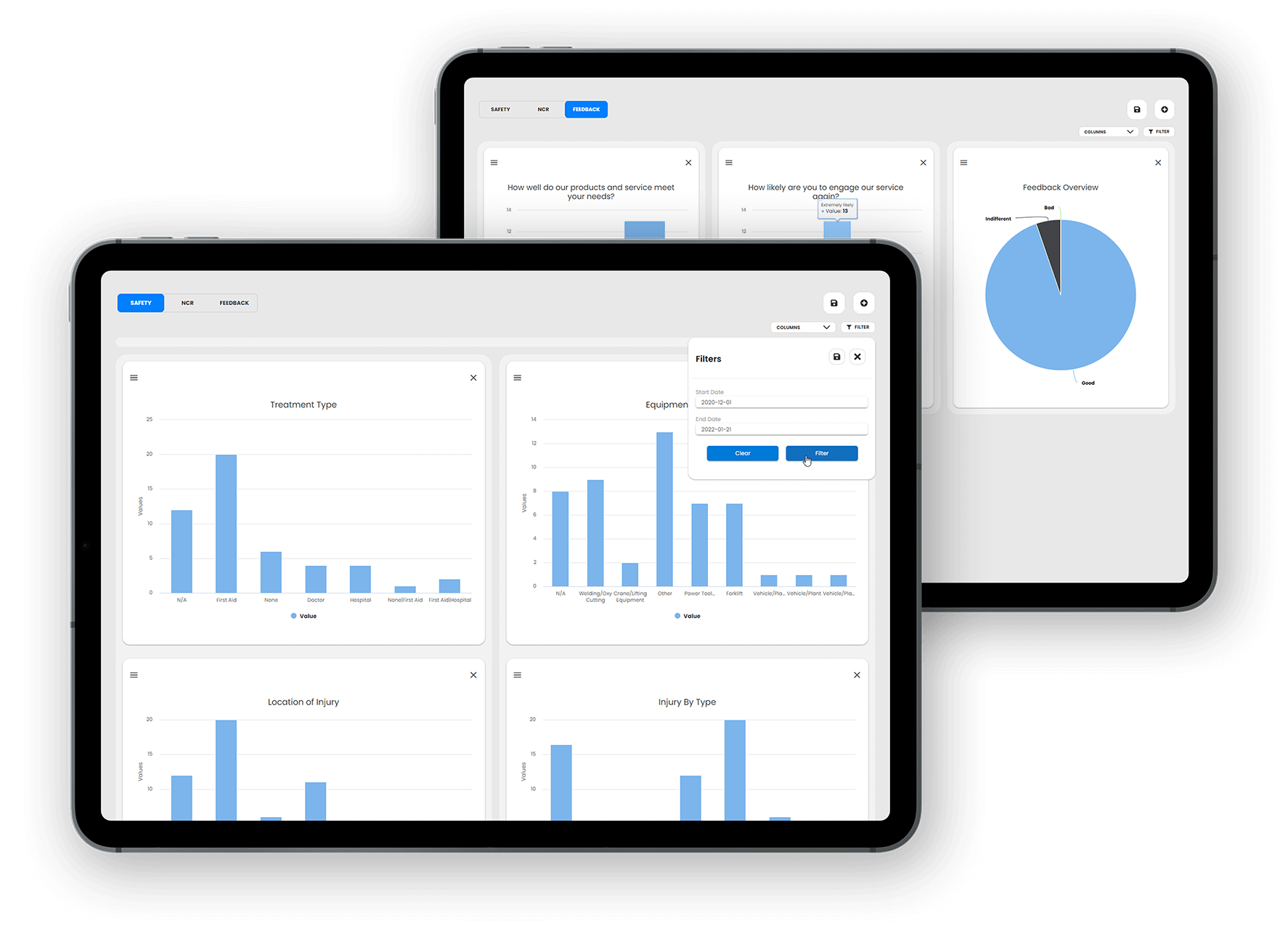 Benefits
Why use Cloudcon Civil Software?
Create
Schedules of your personnel, contractors and plant for site to maximise time, efficiency and safety.
Reports with hourly/daily/weekly data for better project outcomes.
Project claims quickly and accurately for better cashflow
Manage
Purchase orders and requisitions from mobile devices to reduce data entry time and speed up cost allocations.
Internal and external stakeholder alerts and actions for faster resolutions.
Project compliance and quality for improved accountability.
Automate
Purchase orders and status with your accounting platform or ERP to reduce administration errors.
Payroll and invoicing to minimise administrative function.
Approvals process for faster payments.
Want to know how our software can improve your business efficiency?
Book an obligation-free demonstration and see how Cloudcon Civil Software can make your next project the best yet.
'The ability to accept, project manage and deliver the custom IMS that no other provider could, nor wanted to attempt' is what made Cloudcon stand out from the other options.

Adrian Williss
QHSE Manager, Stevens Group
Frequently asked questions…
Can your software provide detailed project management and cost control?

Cloudcon's Civil Software can capture your project metrics and feed them into a consolidated cost centre. This gives you live and accurate data, including revenue v cost v budget on every project.

With Cloudcon Scheduler you can schedule and forecast crew/personnel and plant, with the ability to receive notifications on upcoming tasks.

Data reports can be made available to clients, stakeholders and management via PDF, Excel and CSV.
Do you have a minimum sign-up term?

To make the most of your Cloudcon Civil Software team, it's a minimum 12-month contract including design, implementation, handover and our industry-leading, ongoing support.

But as we've never lost a client, we know we'll be working together for a lot longer.
Can your software integrate with another custom provider?

Absolutely! One of the core beliefs we have here at Cloudcon is that you don't need to reinvent the wheel every time you want to improve your processes.

This is why our team work closely with you to fully understand your requirements and the current systems in place.

We then develop your Cloudcon Civil Software to execute the best connection paths.
Do I have to have a minimum number of seats or users?

No. Cloudcon Civil Software has the flexibility to make life easier for one-person operations or a 500+ workforce, start-ups or fifth generation companies.

Wherever you are in your business, we'll help you navigate to automation and the digital world.